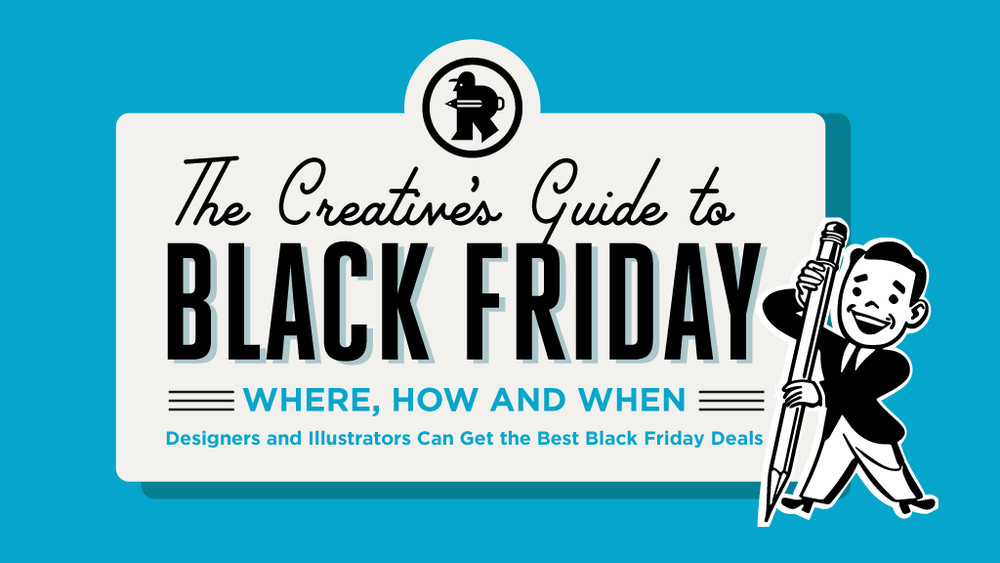 It's easy to get lost in the chaos that is Black Friday. Last year $67.6bn was spent on Black Friday in the United States, and according to Business Reporter, the UK forked out a whopping £3.3 billion over the weekend as well.

That's a lot of cash – and a lot of deals to be had. But what about for designers and illustrators? It's easy to find bargains on clothing or a 4k TV, but where are the best deals on graphics tablets and other creative resources?

The good news is, with a few pro tips, savvy designers and illustrators can pick up a bargain this Black Friday. To help, we thought we'd put together a super handy infographic showing you where, when and how to get the best deals this year (scroll down to see it).
That's not all. Our pals at Creative Bloq are working hard to bring you the best deals on design and illustration goods – keep an eye on their Top Black Friday 2016 deals for artists and designers post as the week unfolds.
And we're also mega busy putting together our own Black Friday deals – we've got some insane bargains for you on all our best-selling Photoshop and Illustrator brushes, fonts, textures and actions. But when they're gone, they're gone, so make sure you head over to the store early on Black Friday to get your hands on them.
In the meantime, brush up on your bargain-finding skills with our pro creative's guide for getting more out of Black Friday...