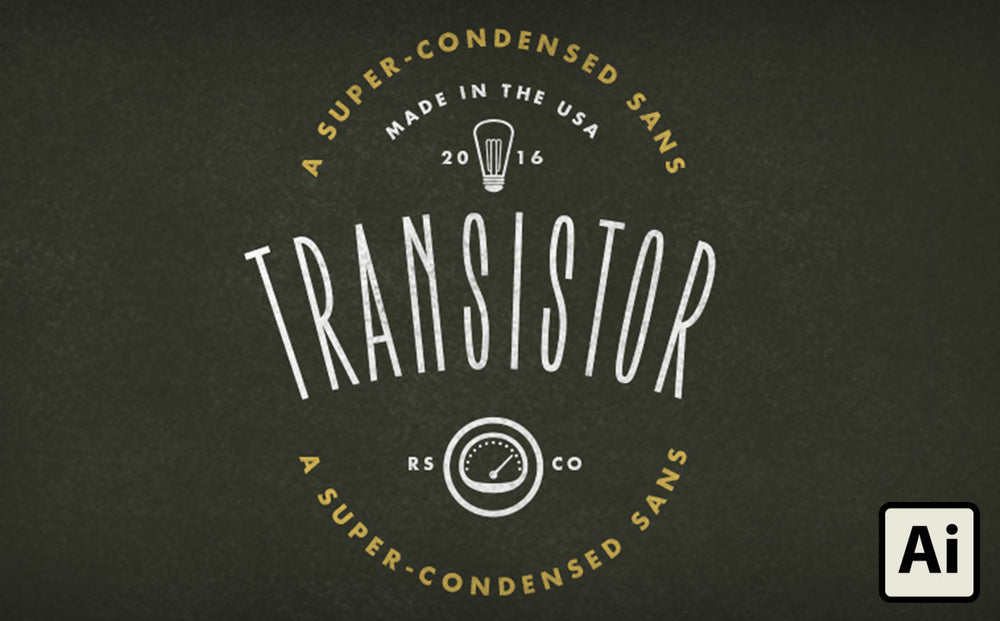 Ever wanted to create a retro style badge design in Illustrator? This time-lapse tutorial will show you how I created a really simple one using just two fonts and a few graphics. You can find links to the fonts I used below the video!
Do you like this video?
Let me know in the comments. That way I know I should make more! Also, if you'd like to see a specific time-lapse style video let me know. I might create it for you!
Fonts used in the video
Futura Bold
Again, this font is a staple for any designer. Yeah, you can find free alternative out there but they're not going to look as good. Unfortunately, fonts like this tend to cost a pretty penny.
So grab it when you've got some extra cash from a freelance job. In the meantime, Source Sans Pro does an acceptable job of recreating the look. 
Transistor Super-Condensed Sans
This is the main font in the design. Even better, it's a RetroSupply release! That means you can get it for a great deal and have a new font to add some swagger to your design work.