Spend $50 or greater and get an Air-freshener!*
Cover the stink of your office or workspace with an official RetroSupply Air-Freshener in Classic Laundromat smell!* Yours FREE when you spend $50 or more on digital goods in the shop!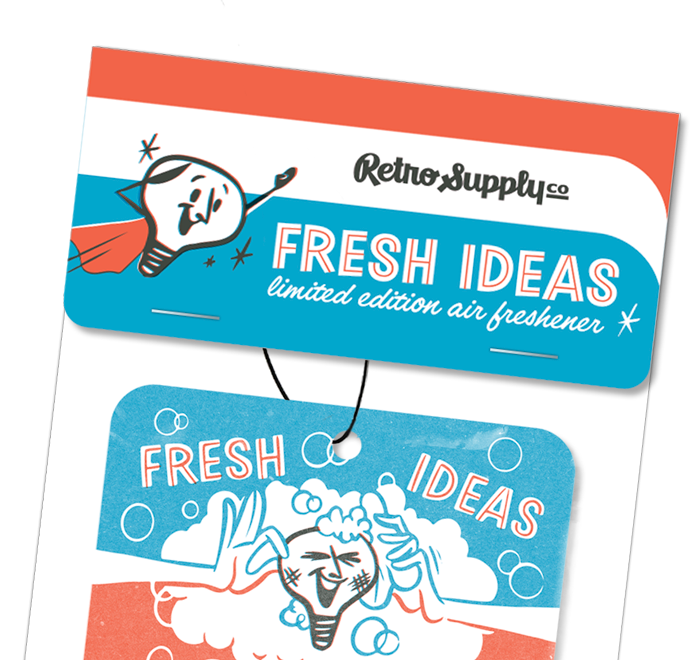 "Hey, these might be worth something someday!" | Dustin Lee, RetroSupply Founder
How to Get Your FREE Air-Freshener
Spend $50 or more on digital goods in the RetroSupply Shop. Total checkout value must equal $50 or more after any discount, sale, or special offer is applied.
Wait a few minutes and check your inbox. We'll send you a secret link that you can use to get your free air-freshener.
Claim your FREE air-freshener. Click the secret link, add the air-freshener to your cart, and it will automagically be free. Checkout and we'll send you an official RetroSupply air-freshener.*
*Product is for entertainment purposes. We made these air-fresheners over a year ago. Who knows if they still smell.
**Total purchase amount must exceed $50 after any discount or sale price.
***Offer only valid for addresses in the United States. Please allow 7-10 business days for your product to ship.