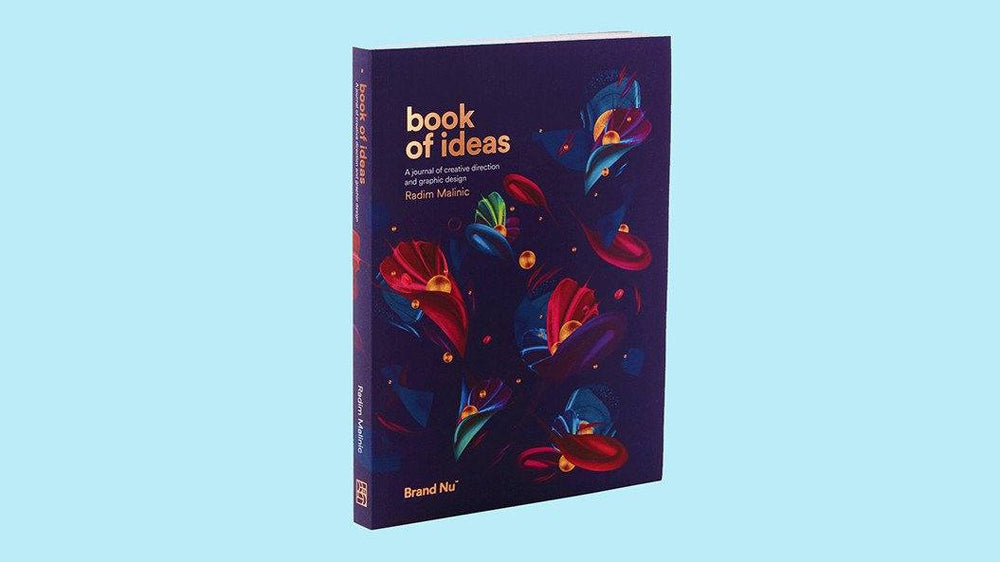 Everyone loves a discount. Over the last few weeks we've noticed a whole host of awesome offers on tools for graphic designers and illustrators, so we thought we'd round up the best ones for you in a handy list.
So what have we got? The most inspiring new design and illustration books, some cool retro vector brushes, vintage textures and fonts, plus new hardware and some great software too. 

Some of the creative goods you'll find here represent a huge saving on their normal prices; others aren't actually on offer – but they're just such good resources we had to include them anyway. And one (the all-singing new Wacom) isn't even out yet, but it's coming soon, and we can't wait to get our hands on it...

Hopefully the resources here will inspire you to get creative, and help speed up your workflow. If we've missed anything you can't live without, let us know in the comments below. Enjoy!


RRP: $40
On sale: $26.49

If you haven't already, we recommend you read this book from cover to cover – we did. Aaron Draplin's mid-career retrospective is funny, engaging and exploding with invaluable design advice.

Straight-talking and personal, Pretty Much Everything is packed with inspirational case studies and pointed observations on the contemporary design scene, providing insight into everything from Aaron's process to how he got his start in the business – including his biggest screw-ups and successes – and the most important lessons he's learned along the way.

Beautiful photos, shots of his notebooks and high-res imagery accompany the down-to-earth prose. Whether you're new to the creative industry or a veteran, Pretty Much Everything should be high on your wish list.


RRP: $183
On sale: $67  

Here's one for all retro and vintage font addicts: you can save a massive $116 on the retail price of all seven of our best-selling fonts with the RetroSupply Complete Font pack.

Included in the collection are: bold headline font Authority ($49); mid-century southern California-inspired Palm Canyon Drive Deluxe Edition ($39); quirky sans-serif font Nincompoop ($19); 1970s-inspired Solid70 ($19), mono-weight script Roaster ($19); vintage Pacific Northwest script Wildfire ($19); and personality-packed Unlucky ($19).

If you already own one of those fonts, no problem. We'll give you a special pro-rated price. And you'll get lifetime updates to all the retro and vintage fonts included too.
RRP: $47.99
On sale: $39.99 (plus $58 Grade UI kit for free)

If Adobe's aggressive subscription model isn't your thing, try Serif's Affinity Designer. Whether or not it's an "Illustrator killer" as some claim, the award-winning professional graphic design app offers powerful design tools and intuitive drawing functionality at a low, one-off cost – and it's available on both Mac and PC.

This October the software received an impressive update, adding a range of new features in version 1.5 – which is available free for existing customers. And to celebrate the update, Serif is also offering a free Grade UI web design kit worth $58 to all Affinity Designer owners.

Affinity Designer might not have the user base of Adobe's CC software, but it does have a dedicated fanbase that's rapidly growing around the world – and it isn't difficult to see why.
RRP: $36
On sale: $29.70
Creative director and designer Radim Malinic's Book of Ideas has sat at the number one best seller spot in Amazon (UK) since he released it in March this year. An outpouring of observations, musings and learnings from his career to-date, it's illustrated with a selection of his best client work and most resonant personal projects.

Split into three sections – work, creativity and mind – the book touches on all manner of topics, from the art of choosing clients to inbox control, facing your fears, beating creative block and much more.

"If clients take the time to make the initial contact, it's silly to simply reply with a robotic answer. Even if the current enquiry isn't fully right for you, stay in touch," Malinic advises in a sub-section titled 'Get the work you want'.

We'd recommend it for the insight alone into how to make it in today's cut-throat creative industry. But for anyone needing a shot of motivation – or just after some design eye-candy – there's plenty to be gained from Book of Ideas.
RRP: $646.99 (27-inch)
RRP: $499.99 (25-inch)

One of three new monitors released by Dell in 2016, the UP2716D isn't cheap – but it's aimed at artists, graphic designers and videographers, and as such color accuracy is exceptional. It has an IPS panel, which is what you want. Colors are vibrant, with excellent variety; while a light matte screen surface provides a good balance between clarity, vibrancy and anti-glare characteristics.

The stand allows for an almost full range of motion, from tilt, swivel and pivot to height adjustability, and aside from DVI, almost every other port imaginable is catered for. If you're looking for a new high-end monitor, and have the budget, the Dell UP2716D is worth investigating.

To knock $150 off the price, try the cheaper Dell UP2516D. The specs are exactly the same; there's just less screen real estate
RRP: $39

If you've visited the site recently, you'll know our Diet Vector textures bundle gives you 100 high-resolution but super lightweight textures that, crucially, won't crash Illustrator. We created it after a particularly traumatic Illustrator/texture incident…

Inside the bundle there are four diverse sets of handmade textures, all of which can be easily resized, adjusted or stacked to create a multitude of unique effects.  
RRP: $50 (pre order)

The new book from leading designer and brand consultant Michael Johnson, founder of johnson banks, breaks open the branding process, throwing light on the five (and a half) essential stages of all branding projects.

Designed to be the ultimate step-by-step visual guide to creating a successful brand, Branding: In Five and a Half Steps looks at both strategy and design, featuring over 1,000 contemporary brand identities from around the world to help explain why we select one product or service over another.

Whether you work in branding, are studying or simply have an interest in the field, it makes for a fascinating read (we've have a preview) and comes highly recommended.
RRP: $90
On sale: $79

This Illustrator brush pack contains every retro and vintage brush you'll ever need for vector-based drawing. It includes six of our best-selling brush collections: VectorFuzz sponge and ink scatter brushes for mid-century children's book-style textures ($15); VectorHero ink pen brushes for mid-century commercial illustration ($15); VectorSketch pencil and charcoal brushes ($15); VectorTone halftone and line textures ($15), Drygoods chalk brushes ($15); and InkWash ink and water brushes ($15).

All the brushes are sampled from real source material – like mid-century catalogues, posters and advertisements – as well as handmade samples, so you'll get a super authentic look in your illustrations.


RRP: $1,499.95 (starting from)

Ok, there isn't a discount on this. It isn't even out yet. But if you're in the market for a new Wacom then take a look at the Wacom MobileStudio Pro.

Billed for a late November release, Wacom's new MobileStudio Pro tablet PC – the successor to the Wacom Cintiq Companion – marries a slimmer, more stylish tablet with a new pen. There are two sizes: 13.3-inch screen (IPS), and a 15.6-inch display (4k); both are multi-touch.

According to Wacom, the 13-inch is capable of displaying 96 per cent of the Adobe RGB colour space, with the 16-inch able to do 94 per cent. The new Pro Pen, meanwhile, offers four times the pressure sensitivity of the Cintiq Companion 2. (Read Digital Arts' preview for more info.)


RRP: $997
On sale: $497

For our pièce de résistance... Introducing: the I Want It All bundle. Why make it? Well, people often tell us they want to buy everything in the RetroSupply shop, so we put together this deeply discounted pack, which gives you instant access to every RetroSupply product ever created.
That includes: 70-plus premium design goods – actions, templates, brushes, overlays, mock-ups, vector tools, logo templates and fonts. You also get a lifetime member discount, which gives you 25% off every product we make for life.

It's already an incredible offer, but if you already own some of the products, we're happy to offer a small additional discount. However, be warned: this price is only available for as long as it's on the page.