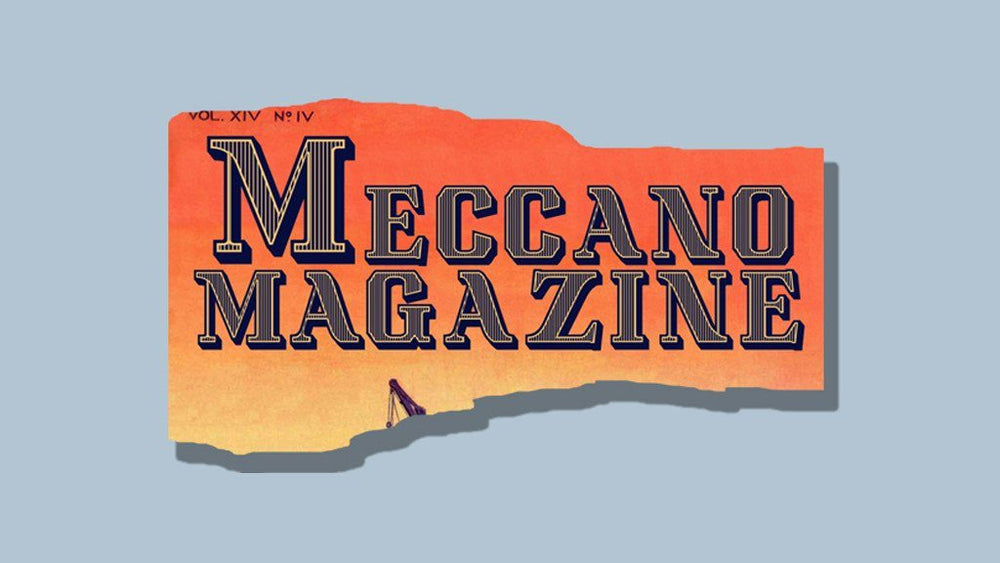 Designing a best-selling retro font is like making any best-selling product: you need to create something brilliant that buyers want, and you need to tell your audience it's there.

Typography can set the tone for a design or illustration project – but the type market is busy, and it doesn't follow that your sparking new retro or vintage font will automatically prove popular. So what are the secrets for creating a font that sells? We sat down with some leading type designers from around the world to find out…
Also read:
01. Create multiple weights and extended characters
Image: Rian Hughes' Roadkill family of typefaces is based on rough and worn road lettering (courtesy HypeForType)

"Fundamental to all fonts these days is an extended character set, finely honed kerning and – for text fonts – a decent range of weights," says British graphic designer, illustrator and prolific type designer Rian Hughes, who runs Device Fonts and is the author of Custom Lettering of the 20s and 30s.
As he points out, the more choice you provide, the more likely it is your font will appeal to a wider audience. "Just remember that for headline or exotic fonts, the design might only work in one or two weights," he adds.

"However, here's the rub: sometimes the fonts you think will sell well don't, and the ones you almost don't release – Roadkill, for example [pictured] – become runaway hits. Also, some popular fonts are lost in a swamp of similar styles by bandwagon jumpers who see a trend. The trick is to be ahead of that trend," he advises, "whatever it is."
02. Make full use of OpenType features
Image: Birmingham New Street was inspired by the hand-lettered title on a 19th century railway map (courtesy HypeForType)
Paul Lloyd of Perth-based independent foundry Greater Albion Typefounders agrees that providing as much choice as possible is a savvy move. "Load your font with stylistic alternates, discretionary ligatures and as many other OpenType features as you can," he says. "It enhances the value proposition of a typeface tremendously."

03. Always add a fresh twist
Image: Absinthe, by Rian Hughes. He designed the letters O, C and S first, and added ligatures and Open Type functionality in an update (courtesy HypeForType)

If a retro font is the idea, says Rian, rather than copy an existing model, try and capture the essence in a new and appropriate manner. "That way, it'll be set apart. There are a lot of duplicate designs out there due to people copying the same source material."

He suggests looking at projects dedicated to bringing back vintage font libraries for inspiration. "Those projects that have access to the original artwork or film are true revivals," he says. "Take a look at the Filmotype project, for which I digitised three families: Modern and its variants, Melody and its variants, and Manchester and its variants. House Industries is also releasing the Photo Lettering back catalog – it's an amazingly diverse and electing range."


04. Draw it by hand
Image: Pittsburgh is one of a range of inter-war American-inspired commercial faces by Greater Albion Typefounders (courtesy HypeForType)

Nothing helps give a font an authentic retro air more than hand-drawn or hand-typeset features, says Paul Lloyd. "The biggest mistake I see is that many modern retro font designs are too homogeneous, and have an almost automated feel in their construction."

How to avoid this is simple, but time-consuming. "Carry out the initial – and most important – design phase by hand," Paul recommends. "No mice, trackballs, software packages and so on, until after your design has taken shape – and that means the whole character set, not just a few characters. I can't over-emphasise the importance of this. Also, don't be too bound to historical accuracy, the designers of the past never were."
05. Don't be boring
Image: A spread from the specimen book for Rick Bank's award winning typeface F37 Bella
British designer Rick Banks' advice is simple: "Try and find the 'idea' for a font," he says. His Didot-inspired font F37 Bella has been online foundry HypeForType's best-selling font since it was released in 2011. "Try and do something different that no one has done before. For example, F37 Bella uses perfect circles for the ball terminals and ultra-fine hairlines; F37 Bolton features horizontal descenders; and so on."

"There are too many similar looking fonts out there. Don't be boring," he continues. "I think it's important to design fonts that are classic and stand the test of time, instead of designing 'on trend'.

06. Start with key characters
Image: A poster design featuring retro font Birmingham New Street
Greater Albion's Paul Lloyd recommends starting a new typeface by first sketching its key characters – those with basic shapes that will inform other letterforms, and those with the distinctive elements that inspired the font.
For him, the former characters are always the same: upper and lower case versions of O and I, and a lower case l; while the latter characters change with each typeface family. In the case of vintage-inspired font Birmingham New Street, the 'distinctive' characters were B, R and P.
After crafting a complete character set for Birmingham New Street, Paul refined his hand-sketches and then began constructing the outlines using font editing software Glyphs and occasionally jumping into FontLab. "To tell when a design is finished, I put the project aside for a week or so, then rectify any imperfections, and repeat that process until I stop spotting problems," he explains.
07. It's all about the details  
Image: Lunetta, designed by Sawdust (courtesy HypeForType)
"I don't think there's any magic formula for creating a popular font, other than hard work," reflects Sawdust's Jonathan Quainton, who has released three fonts through HypeForType with studio partner Rob Gonzalez: Lunetta, New Modern and Quainton. "You need to be prepared to invest a great deal of time and love into a typeface, so it needs to become your obsession. It's all about the details and that takes time."

08. Give your font personality
Image: BD Retrocentric is sold through Büro Destruct's typography arm, TypeDifferent, as well as HypeForType and My Fonts
"Make sure your font stands out against the masses," agrees Lopetz, a designer, typographer and illustrator at Swiss graphic design studio Büro Destruct. "It must have its own character. To create this, imagine scenarios in which your font could be used – where, how and what might it be used for?"

Lopetz doesn't have a fixed creative process for designing new fonts. For BD Retrocentric, which was inspired by logotypes from the sixties and seventies, he started with an upper case R. "The font hadn't been named then," he says, "but R is a good letter to start with. It features all the formal elements: straights, rounds and diagonals."

His one pro tip for designing a best-selling retro font? Get it out there. "It's better to finish a font at 80 per cent perfection than getting lost in kerning, ligatures and other features," he argues. "Release the font before you loose interest in it – a font is never really perfect."


09. Sell it with stand-out type specimens
Image: Two posters showing Birmingham New Street in use
"Think of the finished typeface and its promotional specimens as a package," advises Greater Albion's Paul Lloyd. "What you're selling may be the typeface, but what clients buy is as much the specimen graphics that display it."
"An allegory follows from this: if you're struggling to devise specimen settings to show off a font, no matter how good the design is, your clients will struggle to find a use and won't buy it."

10. Choose the right texture

Image: Galeb Texture, by Serbian font foundry Tour de Force

When it comes to adding texture to your font, it's important to choose the right one. That's according to Dušan Jelesijević of Serbian font foundry Tour de Force, who added the technical elements to Galeb Texture (which is the distressed version of designer Slobodan Jelesijević's geometric sans font family Galeb Texture).

According to Dušan, there are a number of considerations to make before adding texture: what kind of the typeface is it (display, sans, script...)? Does the basic typeface contains all caps characters only? (If so, will both capital A letterforms feature the texture in the same way?) And does this style of family and texture already exist?
Once he's collected a shortlist of suitable textures, he follows a six-stage creative process:
Narrow down the list to no more than three textures
Select one by applying each texture first onto a single letter, then onto a single word and seeing which looks best
After choosing the right texture, apply it to all the characters in your font
Test the overall look using longer text and in different sizes
Remove double (overlapping) nodes and clean each character by removing any irregularities
Generate the font and test it everywhere from Notepad to in HTML. "The most common drawing errors are visible in smaller sizes only," he says
To increase the value of your textured font, Dušan advises creating at least three weights. "Apply different texture versions to the basic typeface to create a family," he says. "That way, you will offer a wider range of textures and increase the value."
11. Test, test, test
"Test, test, test and have fun doing it," says Paul Lloyd. "Use your font as you develop it – not just when it's complete – and try it out in authentic and relevant retro settings. That's really the only way to make any problems with your design leap off the page. What might seem like aimless pottering about will save you a great deal of time in the long run and give you a better product."
12. Just jump in
Image: Aaron Sechrist designed hypnotic, geometric retro font Leutner
"I was intimidated by the idea of type design until I just put my head down and started plowing into it," says Aaron Sechrist, founder of Cleveland-based graphic art and branding studio OKpants.

His first font, Leutner, started life as custom headline lettering for an editorial campaign. He began crafting the letterforms in Illustrator for particular section headers, but after five or six letters realized it made more sense to build the entire character set.

"See the big picture throughout," he advises. "It's easy to fall in love with a particular letter or number – in my case I obsessed over the #, & and @ symbols – but you must apply that same serial-killer level of attention to everything. Constantly test out words and blocks of type, and play with different layouts."

"Also, keep your strokes and curves live because re-iteration, refinement and tweaking took up 80 per cent of the design process," he adds. "Finally, when it comes to creating a best-selling retro font, never be afraid to scrap what you have and go back to square one."
GET SOME DESIGN FREEBIES!
Sign-up to the RetroSupply newsletter and we'll send you an awesome pack of freebies, including a sample of our most popular font Palm Canyon Drive, high-res Industrial Grunge textures, premium vintage Photoshop brushes and a whole load more.