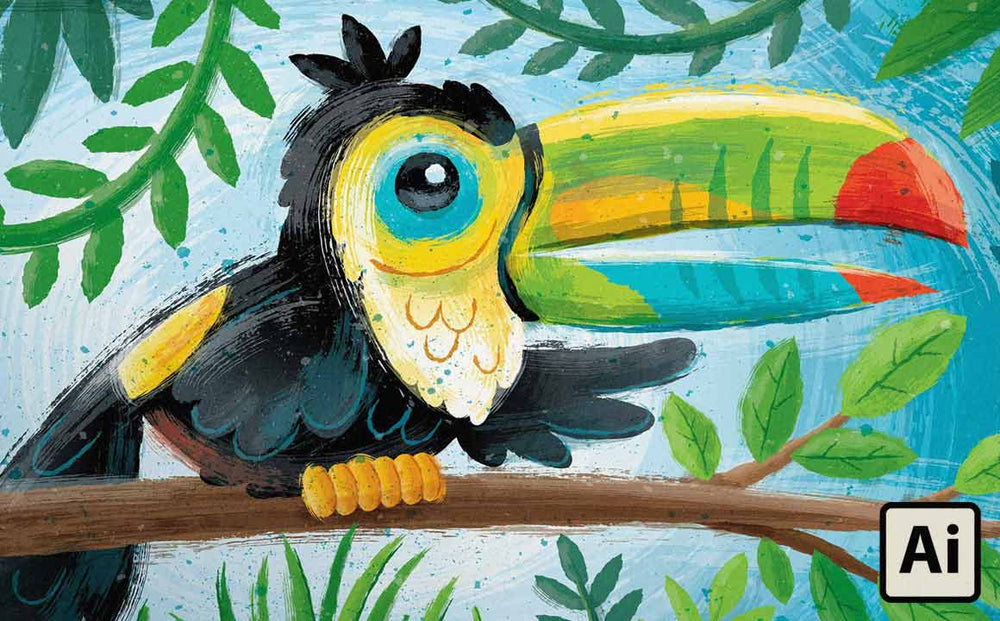 Design and illustration guru Von Glitscha needs little introduction. The creative director of boutique design firm Glitschka Studios – which counts the likes of Nike, Disney and SXSW Interactive among its varied clientele – is a master of vector art and has a global following. 

He's also the creative mastermind behind our popular DragStrip and DragStrip 2 vector brush packs, as you might already know.
What you probably don't know, though, is that with these brushes Von created a new style of vector-based illustration, which quickly caught the attention of Adobe and led to a collaboration with the world's biggest creative software company: Painted Jungle illustration.
If that isn't a clear indication of the value of experimentation – no matter how established you are as an illustrator or designer – then we don't know what is!
"Discovery through your own trial and error is always the best way to learn and grow," agrees Von, adding that experimentation is how the DragStrip brush sets 1 and 2 came about in the first place.
"They were inspired from a project I did last year for the local TEDx event, Fearless. I decided to hand-paint the Fearless logo, and in the process of doing that saw potential for authentic vector-based brushes, so I painted some out and began to experiment with them."
Once created, the DragStrip and DragStrip 2 vector brush packs quickly began to attract attention. "Adobe saw some of the work I was doing," he continues, "and approached me to create an illustration for Adobe MAX 2015 to help promote a new feature allowing for use of vector brushes in animation. The look and feel are authentic because the vector brushes were derived from real-world hand-painted textures."