How to Create a Stupid Fast T-Shirt Mock-Up
In this video tutorial, we'll mock our work up on a soft comfy looking t-shirt in Photoshop. This is a great way show clients how your design will look in the real world. To help you make your t-shirt mockup I've even included a handy texture you can use to follow along!
In this tutorial we'll cover:
How to add texture and color to create a t-shirt effect
How to distress your t-shirt so it looks old
How to use blending options to non-destructively add textures
How to make your t-shirt mock-up 100% customizable
Recommended Product
RetroTee | T-Shirt Mock-Up Kit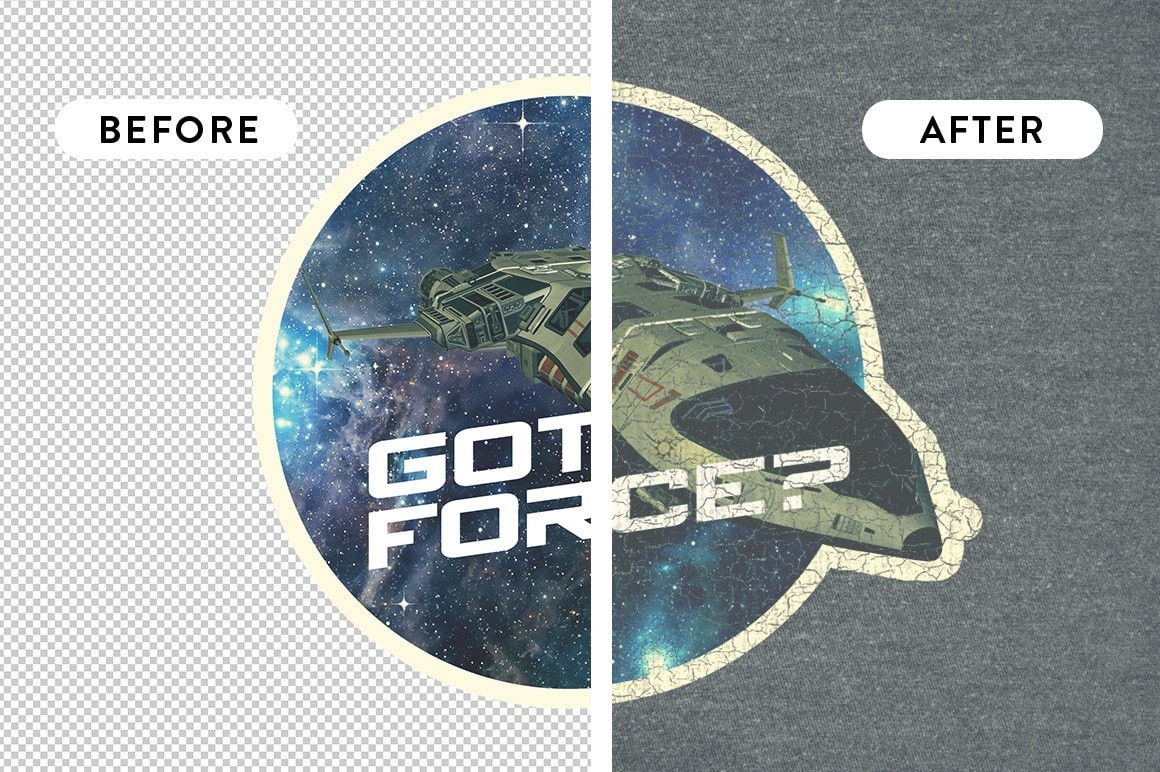 Product Description
Instantly create retro style t-shirt mock-ups in Photoshop. It's as easy as dropping your work in and clicking save!
Product Details
2 RetroTee Smart PSD Templates
Bonus vector textures
2Bonus retro t-shirt font guide
RetroTee wood panel generator
RetroSupply Guarantee
We're sure you'll love our products. But if for any reason it's not the right fit just let us know in 60 days. We'll refund your money. No hard feelings!
---
Leave a comment
Comments will be approved before showing up.
---
Also in Tutorials
Inspiration comes in many forms and from many places. Sometimes it seems to come through osmosis for me. What I mean is that I am often inspired by retro themed design without really trying to be. I've seen so much of it over the years, that it's just kind of "rubbed off".
In this tutorial, we're going to learn how to create a modern nature composition in Procreate that has a vintage vibe.
Emir Ayouni (AKA Growcase and one-third of Forefathers) was one of my first design heroes. I remember this Inappropriate Factory logo he did (see above) just blew my mind. 
So when we did the Responsive Branding Training with Emir Ayouni I was thrilled when he shared how he created factories, warehouses, and other building in Adobe Illustrator.