How to Create a Stupid Fast T-Shirt Mock-Up
In this video tutorial, we'll mock our work up on a soft comfy looking t-shirt in Photoshop. This is a great way show clients how your design will look in the real world. To help you make your t-shirt mockup I've even included a handy texture you can use to follow along!
In this tutorial we'll cover:
How to add texture and color to create a t-shirt effect
How to distress your t-shirt so it looks old
How to use blending options to non-destructively add textures
How to make your t-shirt mock-up 100% customizable
Recommended Product
RetroTee | T-Shirt Mock-Up Kit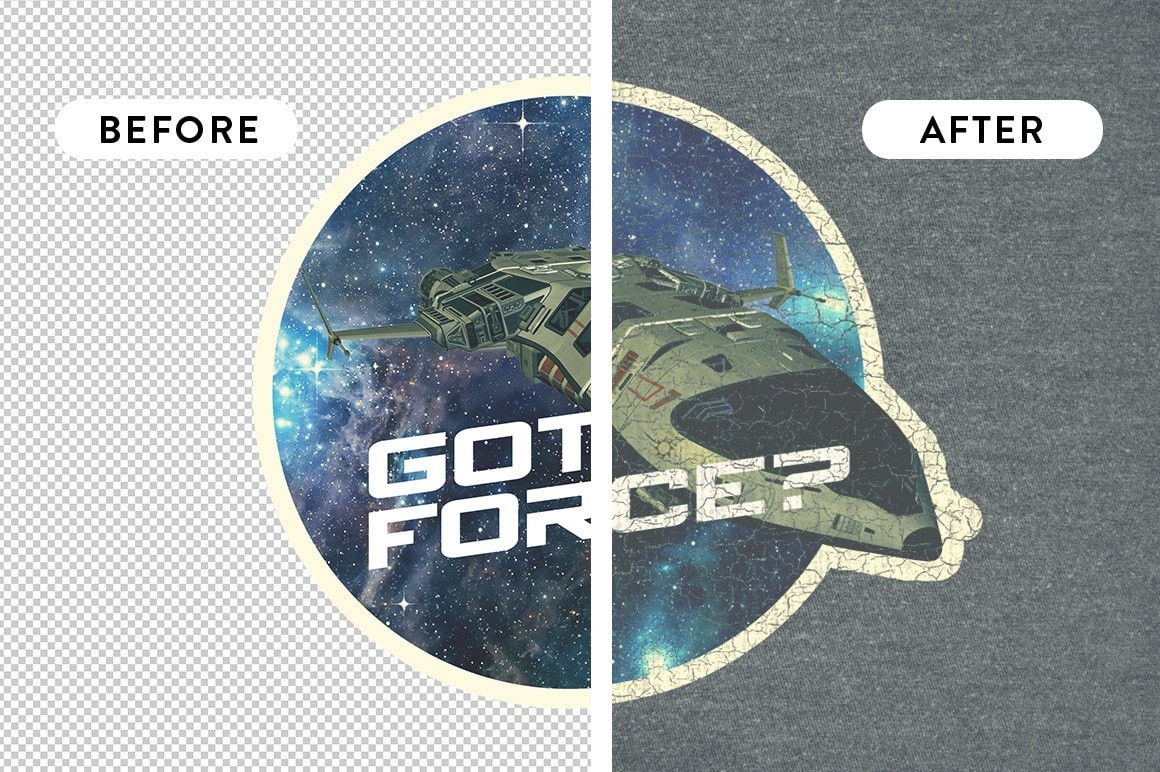 Product Description
Instantly create retro style t-shirt mock-ups in Photoshop. It's as easy as dropping your work in and clicking save!
Product Details
2 RetroTee Smart PSD Templates
Bonus vector textures
2Bonus retro t-shirt font guide
RetroTee wood panel generator
RetroSupply Guarantee
We're sure you'll love our products. But if for any reason it's not the right fit just let us know in 60 days. We'll refund your money. No hard feelings!
---
Leave a comment
Comments will be approved before showing up.
---
Also in Tutorials
Learn how to use clipping masks, layer masks, and alpha lock in this easy to understand tutorial for Procreate. Discover the difference between each type of mask and the pros and cons of each type of mask. This article includes plenty of visual examples and animated GIFS to demonstrate concepts.
Discover the secrets of the Procreate brush panel (that other artists don't want you to know). Learn how to change your brush limits, get smoother strokes, the dark art of pressure curves and tilt settings, and how to create blender brushes that respond like real paint brushes!
In this blog post, we will be going over how to change the paper color in Photoshop in a few simple steps.