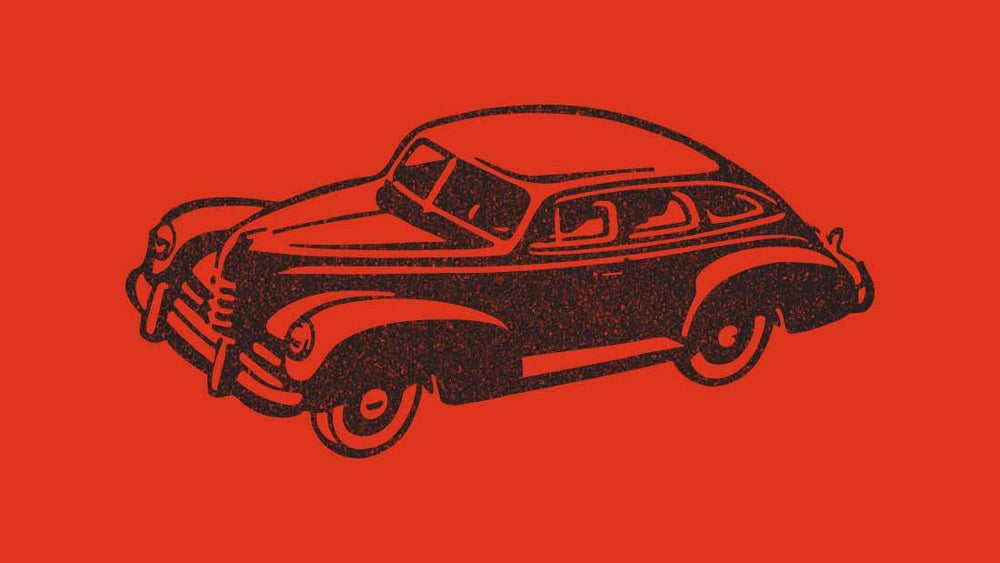 Download the best free retro and vintage Photoshop brushes to use in your work, save time, and get fast results.
For designers and illustrators, Photoshop brushes are one of the best shortcuts to save time and get great results. They make it easy to add great looking design elements and effects quickly.
Shop Our Premium Photoshop Brushes Now
Whatever project you're working on you'll find a Photoshop brush that will help. Whether you're looking for grunge or splatter textures, ink or pencil brushes, or smoke or light elements you're sure to find it here.
Whether you work in Photoshop CS6 or in Photoshop for Creative Cloud, you'll find some fret brush downloads for your work in this list.
Looking for high-quality Photoshop brushes made for professional creatives? Check out our collection of premium Photoshop brushes here.
01. The Subtle Grunge Kit
Designer: RetroSupply
Usage: Free for personal use and commercial use
These subtle brushes add a light grit, ink imperfections, or paper textures to your work. Each brush was made from archival paper textures, cardboard, gritty ink scans, and more. Plus, the pack is free for commercial and personal use.
02. Photoshop Pencil Brush
Designer: Andantonius
Usage: Free for personal use and commercial use
Need a nice pencil brush to sketch with in Photoshop? This Photoshop Pencil Brush is perfect for your initial sketches or for final artwork. The lines have that natural grit you would expect to see in graphite on paper.
03. Wavenwater Photoshop Brushes and Presets
Designer: Michael Guimont
Usage: Free for personal use (contact designer for commercial license information)
A comprehensive set of brushes made by a professional working artist. This set has a wide variety of brushes for illustrating and covers most areas of illustration. And since it's free for personal use you can't go wrong.
04. 12 Real Markers for Photoshop
Designer: Eilert Janßen
Usage: Free for personal use and commercial use
Capture the look of marker illustrations with this set of marker brushes for Photoshop from Eilert Janßen. Perfect for creating the vivid illustrations found in children's books or the raw feel of lettering with markers.
05. Vintage Postcard Brushes
Designer: Brusheezy
Usage: Free for personal use and commercial use with attribution
Capture the look of vintage postcards and ephemera with this pack of high resolution brushes. Great for creating a vintage look for posters, flyers, and invitations. Plus, these brushes are high resolution at 2500 pixels.
06. Distressed Halftone Brush Strokes
Designer: Designer Candies
Usage: View website for license info
A collection of hand-painted brush strokes for Photoshop. These have been converted to bitmap so they have a fine halftone look. Because these are stamp brushes they're ideal for creating header and sub-header areas on posters, flyers, and other printed work.
07. Tropical Watercolor Brushes
Designer: Icatchurdream
Usage: Free for personal use only
These tropical watercolor brushes are only for a very specific purpose but these watercolor brushes look great. Plus, if you go look at the user who created them they have a variety of unique Photoshop brushes like this.
08. Realistic Charcoal Brush
Designer: WojtekFus
Usage: Free for personal use and commercial use
Charcoal brushes are fantastic for sketching out concepts and for beautiful looking final art. This realistic charcoal brush is nicely balanced with grain and pressure sensitivity. The result is a brush that feels just like the real thing.
09. Custom Brushes of Tyler Street
Designer: ArtofStreet
Usage: Free for personal use and commercial use
This brush pack is interesting. You get super useful ink and paint Photoshop brushes as well as more specialized brushes like barbed wire and leaves. You'll definitely use some of these brushes more than others but they're well made and diverse. Check the brush pack out here.
10. Mixergraph Grunge Brushes
Designer: Marc Pallàs
Usage: Free for personal use and commercial use
These five free grunge brushes for Photoshop were created by Marc Pallàs. Perfect for adding copy machine textures and other toner-based textures to your work.
Related Articles