Procreate Brushes
Brushes designed to bring analog touches back to your digital work.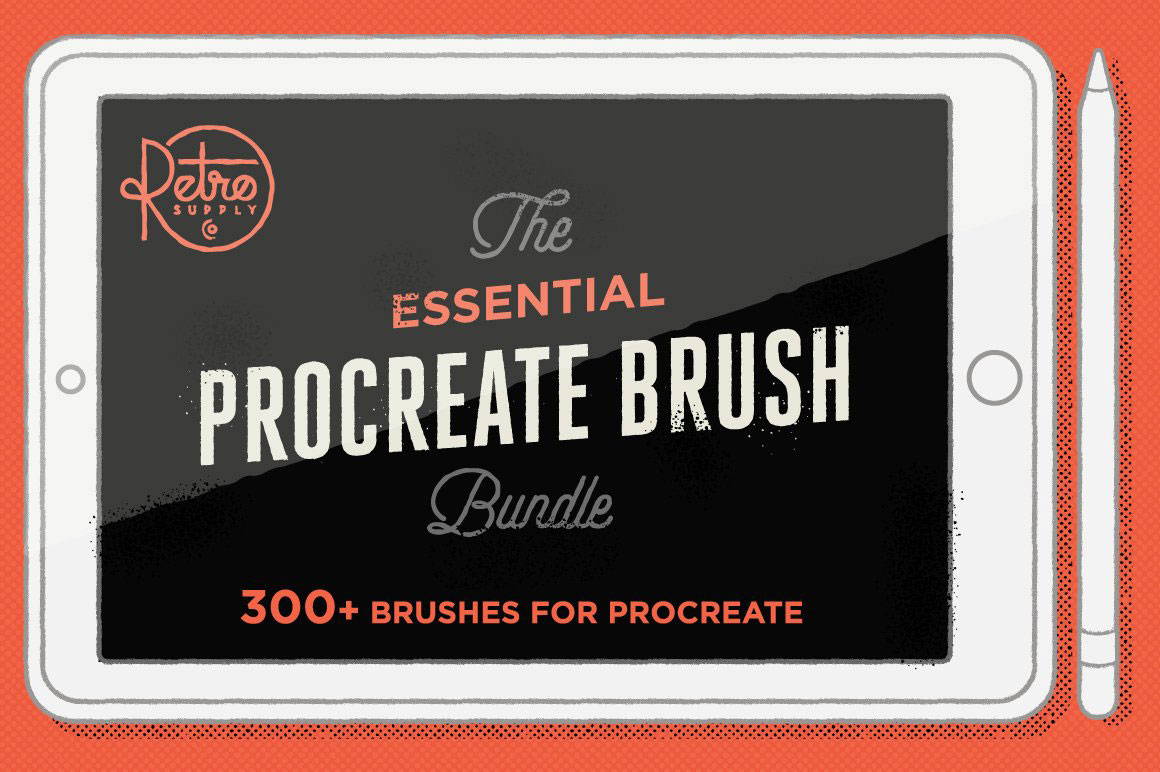 Our Mega-Popular Collection of Diverse Analog Brushes
Achieve almost magical results in Procreate with this best-selling bundle of nine Procreate brush packs including gritty halftones, lush gouache, easy crosshatchers, industrial engravers, hand-saving stipplers, rich inkers, and more.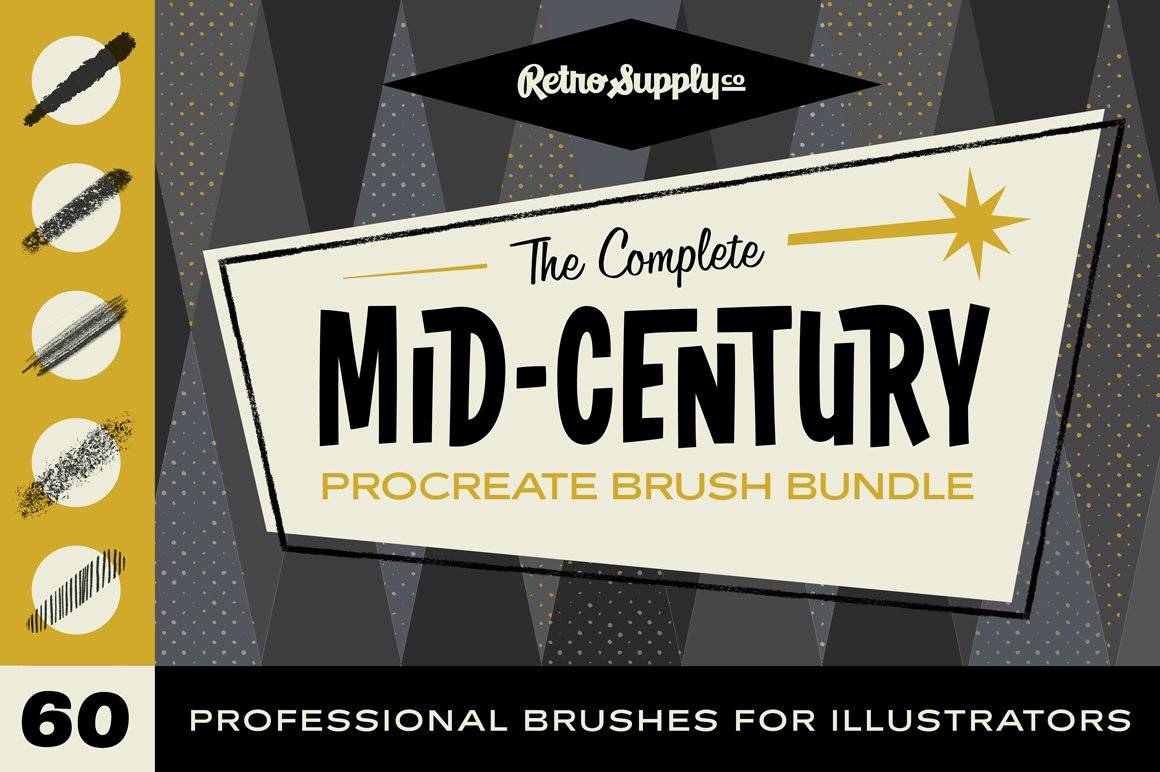 Every brush You Need to Create the Look of Mid-Century Illustrations
We're nerds for mid-century art around here. That's why we created a set of 60 Procreate brushes that perfectly emulate the look of 1950s illustration work. This popular pack includes ink pens, pencils, dry brushes, gouache, textures, and more. Each brush built by using real mid-century samples whenever possible.
---