Lenny Terenzi of Hey Monkey Design running a community workshop at his studio in Durham, North Carolina.
Hey Monkey Design | Studio Textures
When you invest thousands and thousands of hours printing in a studio you get some great looking analog textures. Ink splatters on the floor, dirty shop rags, clogged screens, and more.

This bonus pack includes these textures from Hey Monkey Design. Each one has been processed into a transparent grayscale PNG so they're ready to use in Adobe Illustrator, Adobe Photoshop or your favorite image processing software.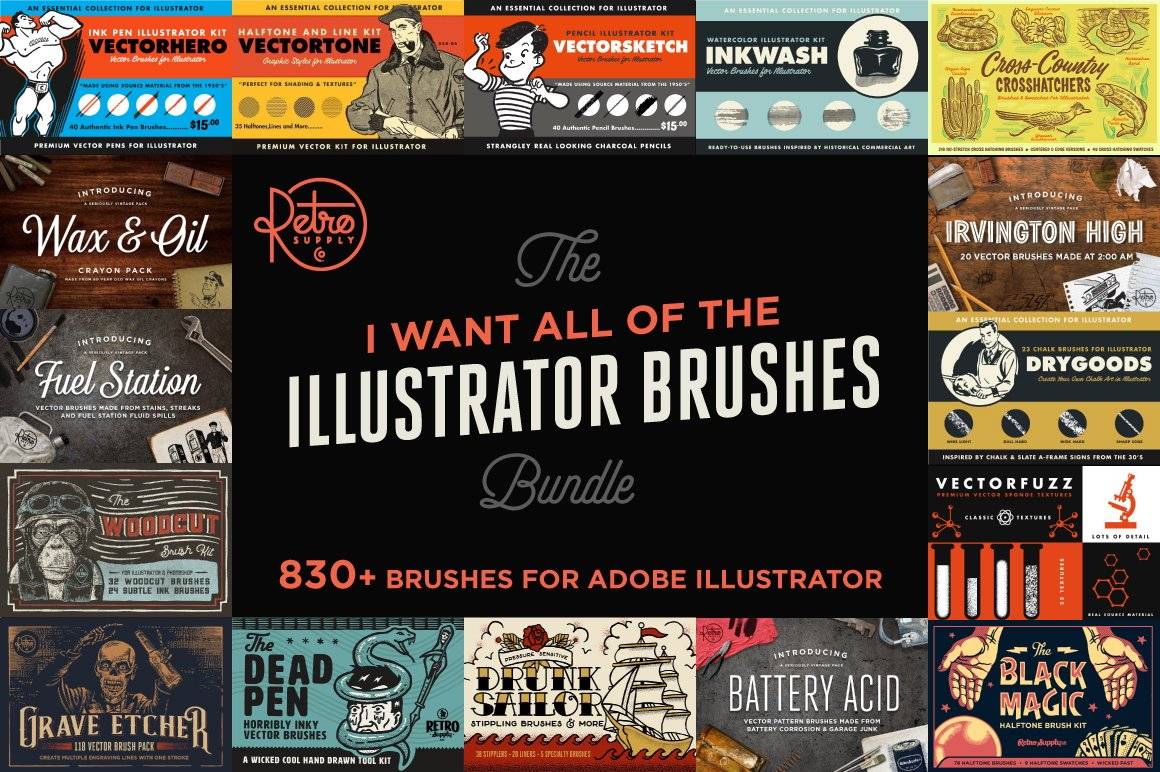 I Want All of the Illustrator Brushes
Experiment with every Illustrator brush we've ever made including halftones, grit textures, pencils, pens, hatchers, engraving brushes and more.